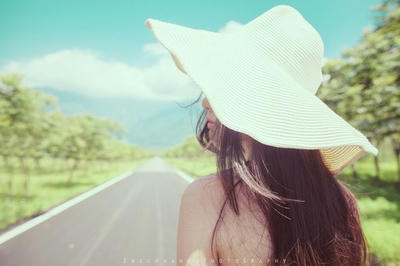 My boyfriend, James, loves to talk about his mother's cooking. I mean, he talks about it non-stop. While he definitely appreciates my meals, when I go to make ANY recipe for the first time, he tells me that his mom makes it the best, she uses X brand of this, she always uses this method, etc. I've had his mom's cooking…
…and he's not exaggerating. His mom is a miracle worker in the kitchen. She sets the bar almost impossibly high, despite the fact that cooking has seriously become my life. To make matters even more interesting, James now seems to challenge me to cook things that his mother is best known for.
For example, James' birthday was coming up, and I asked him what he wanted. "My mom is making me sauce," he said. "Okay, I didn't ask that. What do you want?" I asked, trying to be patient. "You should make me sauce, too."
Call it marinara, call it tomato sauce, call it pasta sauce-- no matter what you call it, this is one of the best recipes out there for it.
At first, I vehemently declined. I wasn't going to be part of this game; No way. I've heard James talk about his mother's sauce for our entire relationship, and I was not about to challenge it. However, after a few days, I started to get curious. I was sure I couldn't out-do his mother's sauce, but could I make one that at least had a leg to stand on in comparison? I felt an obligation to find out. After all, I'd never be able to make awesome sauce if I didn't at least try.
I'm not going to lie to you and tell you that this sauce blew his mother's out of the water, because that's just crazy talk. You're so funny to have even thought that that was where I was headed with this. Pfft. But James really did love it. I'm not sure how it actually compared in the imaginary contest (of which his mother had no idea), because he was all over the place in his attempts to rank every homemade sauce he has ever eaten, changing his mind a hundred times. Regardless, I will say that this is the best sauce I have ever eaten. By far.
Try this sauce, and let me know how it stacks up next to your significant other's mom's cooking. Does it hold a candle to her recipe? I think you'll find that it does. Let us know in the comments. Feel free to post your own sauce recipes as well!